Class 2 Compression – Thigh Length – Sigvaris Cotton
Sigvaris Cotton is now called Essential Thermoregulating. Same product in new packaging.
Features:
Made with cotton blended fabric
The cotton yarn is knitted on the inside of the stockings so that 100% cotton rests against the skin
Ideal for those with sensitive skin
Ideal of hot and cold climate conditions
Provides graduated compression from ankle to thigh
Quadrinova knobbed grip top is gentle on the skin and prevents the stocking from slipping
Made in Switzerland and certified by RAL
Size Guide
First, ask a family member or friend to measure your legs. Then, use the size chart below to find the correct size for you.
How to Measure: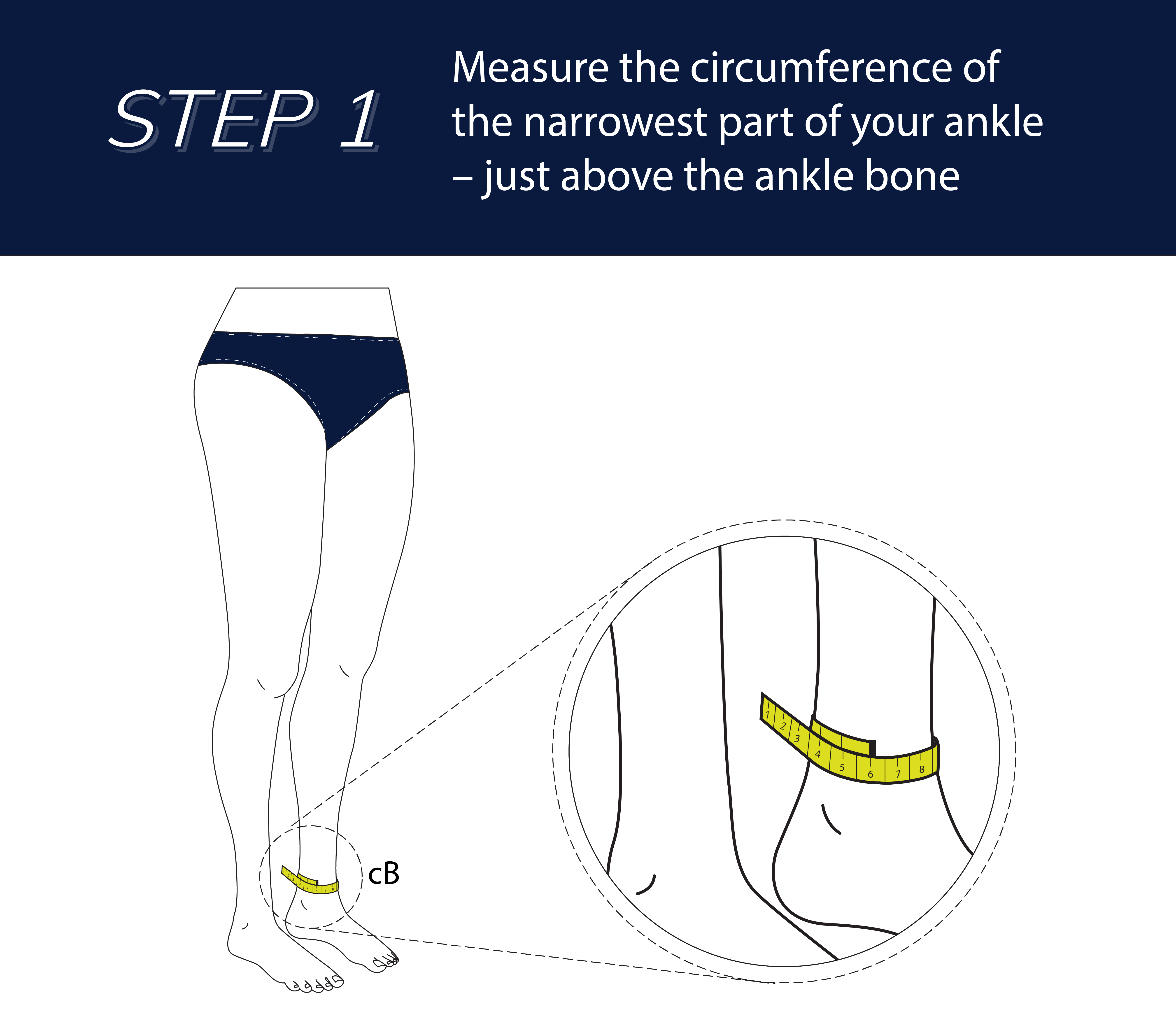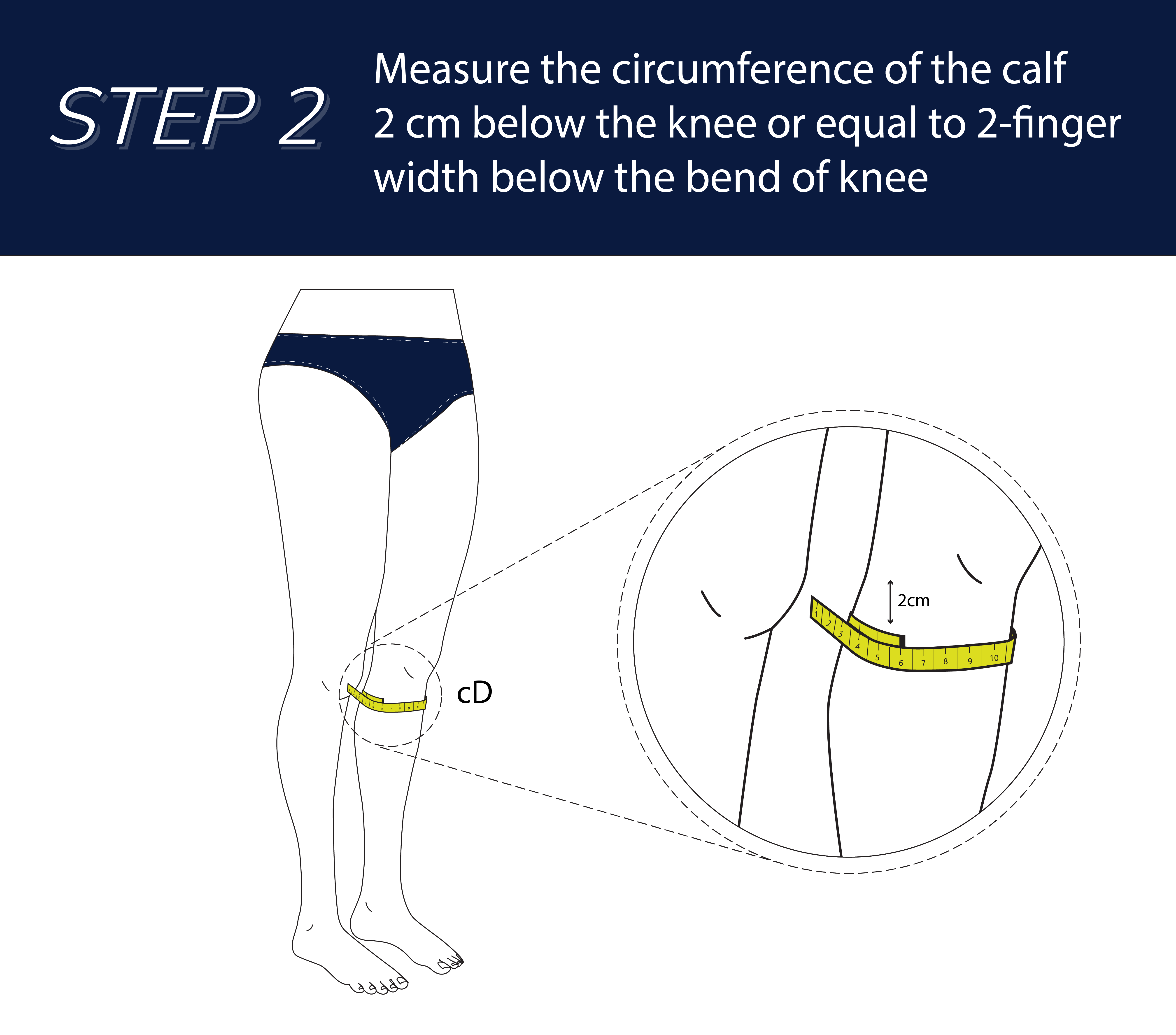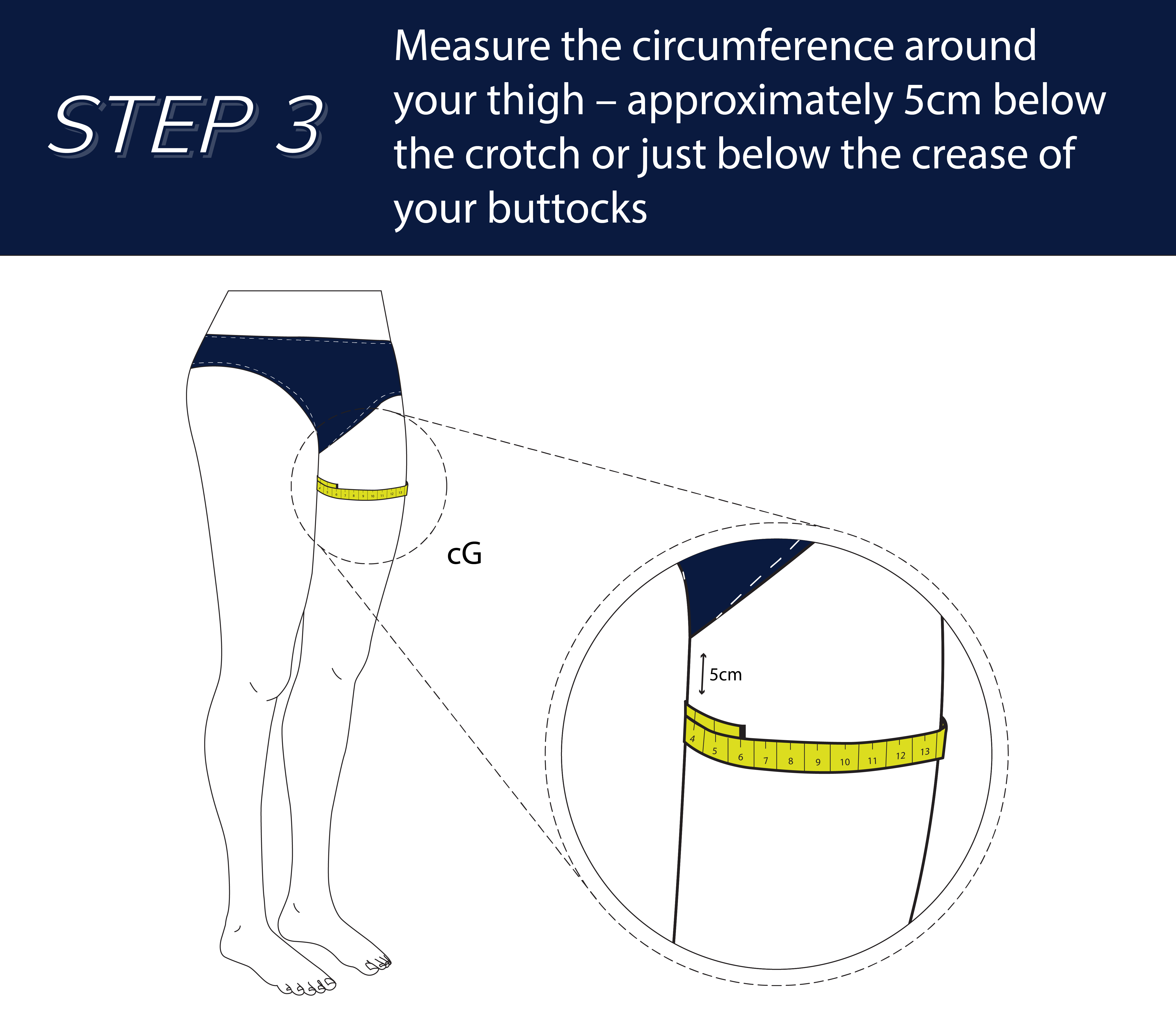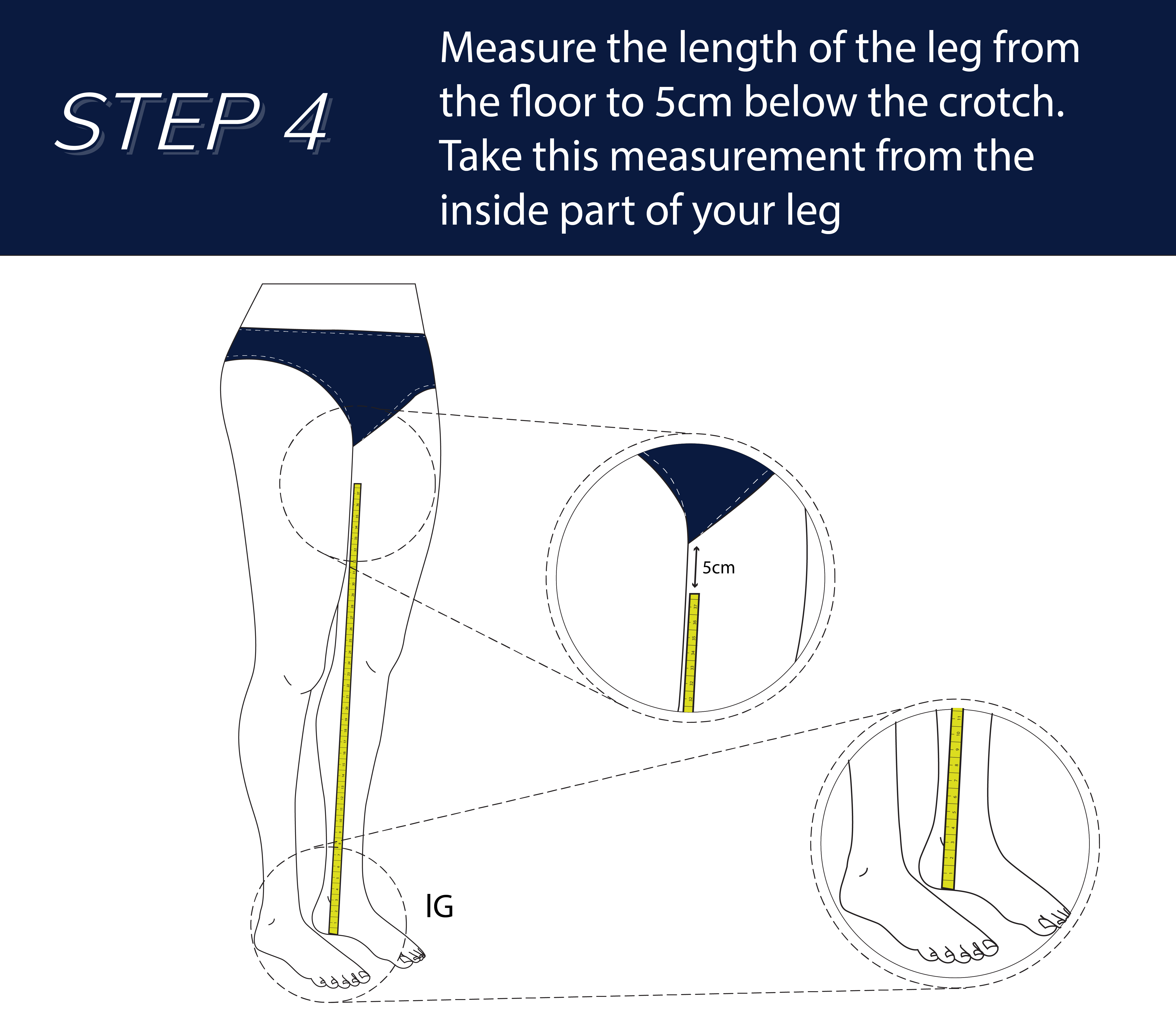 Size Chart: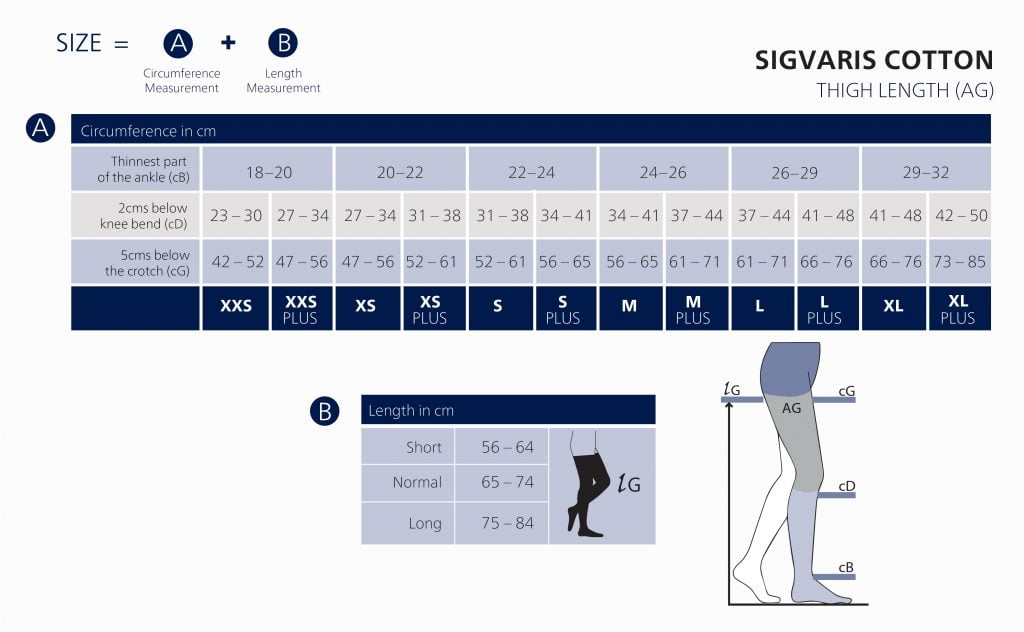 Shipping & Returns
Before we ship your orders, we want to make sure that the product you have selected is right for you! So, within 24 hours of placing your order, your will receive a call from our product specialist to confirm if the product, size and compression class selection is correct and as per your need. We will ship your order only after receiving this confirmation. 
If you would like to verify your size selection, keep your measurements handy! We will also be happy to assist you with any other questions that you may have about the product and its use. 
To minimize delays in shipping, choose you size as per the size chart and after carefully and correctly measuring your legs as per the instructions.    
95% of all orders are shipped within 24 – 48 hours. 
Depending on where you are located, your order should reach you within 4-5 working days. This is an estimated timeline. We will share all relevant order status details with you by email. In case of unexpected travel delays, we will keep you informed on the status of your order.
You can read about our return policy 
here
Product Details:
Compression Level: Medical Compression Cass 2 (23-32 mmHg)
Colour: Beige/skin
Style: open-toe, thigh length, unisex
Fabric Content: 14% cotton, 52% polyamide, 34% elasthan
Box Contains: a pair of stockings, 1 foot slip, instructions booklet
Care Instructions:
Washing:
Hand wash in lukewarm water
Use a mild detergent to avoid the fabric breaking down
Do not use fabric softeners, bleach, or harsh chemicals
Drying:
Get the excess water out of your compression garment by balling it up and squeezing gently. Do not twist
Lay on a flat surface to air-dry. Do not hang the garment
Do not dry directly in the sun or in the dryer
Do not iron
*1 pair of rubber gloves FREE with every order of Sigvaris Medical Compression Stockings
Benefits of using rubber gloves to wear and take off your stockings:
Gives a better grip on the fabric making it easier to wear and take off the garment
Prevents nails from getting caught in the fabric and causing tears and pulls thus increasing the life of the stockings
Help in distributing the stocking material evenly over your legs thus providing precise compression and better comfort
● Relief from chronically painful, heavily fatigued legs
● Relief from symptoms of pronounced varicose veins with swelling
● Relief from symptoms of severe varicose veins during pregnancy
● Post-surgical applications
● Management of healed venous ulcers
The above is a general guide to help you understand compression classes and their uses. This is not binding. Compression class or medical grade must be prescribed by your doctor. They will determine the right compression level for you based on the need and severity of your condition. 
CAUTION: 
If you suffer from peripheral arterial disease, congestive heart failure, advanced peripheral neuropathy, diabetes or rheumatoid arthritis (RA), please consult your doctor before wearing medical compression stockings.
First, ask a family member or friend to measure your legs. Then, use the size chart below to find the correct size for you.
How to Measure: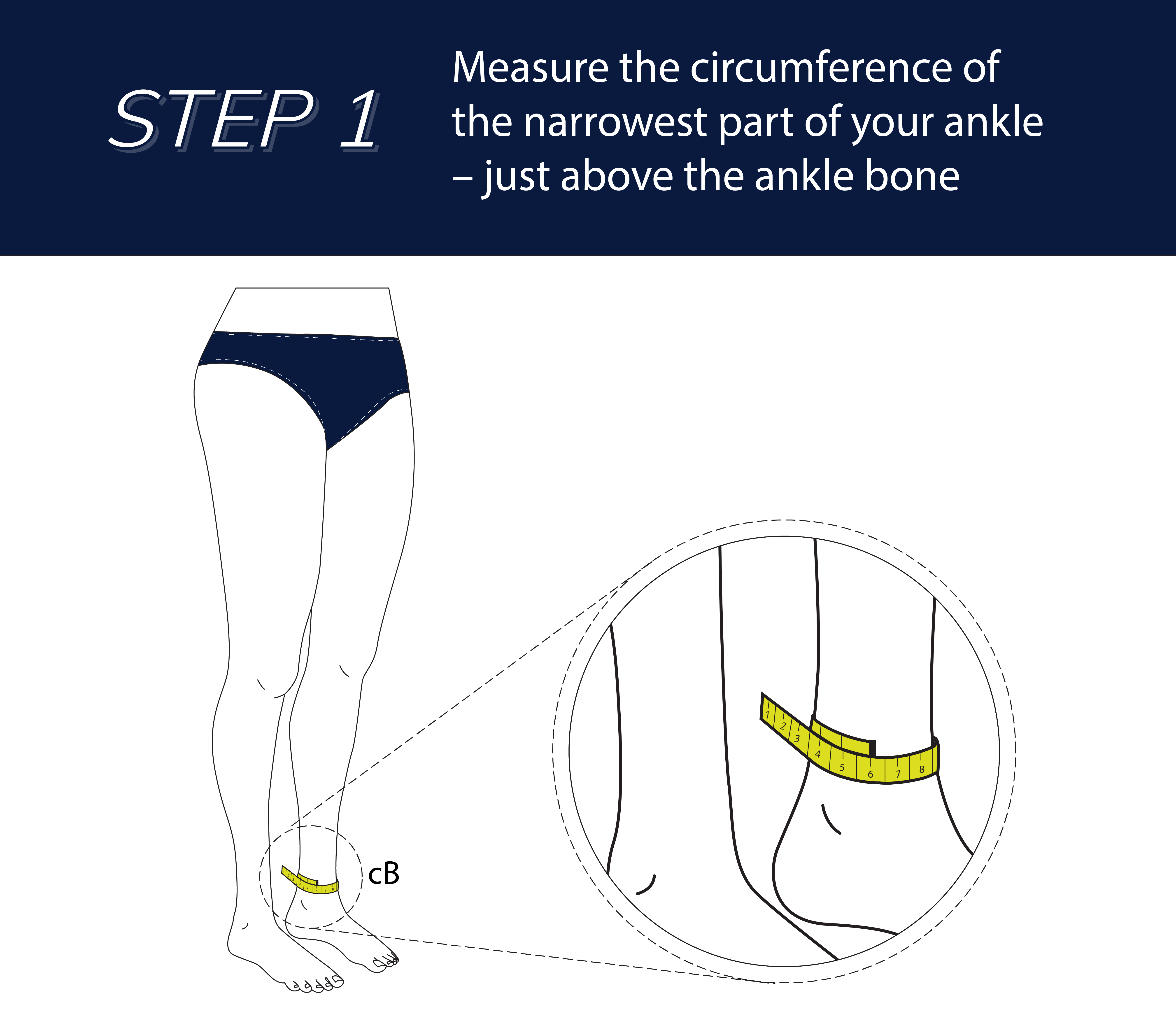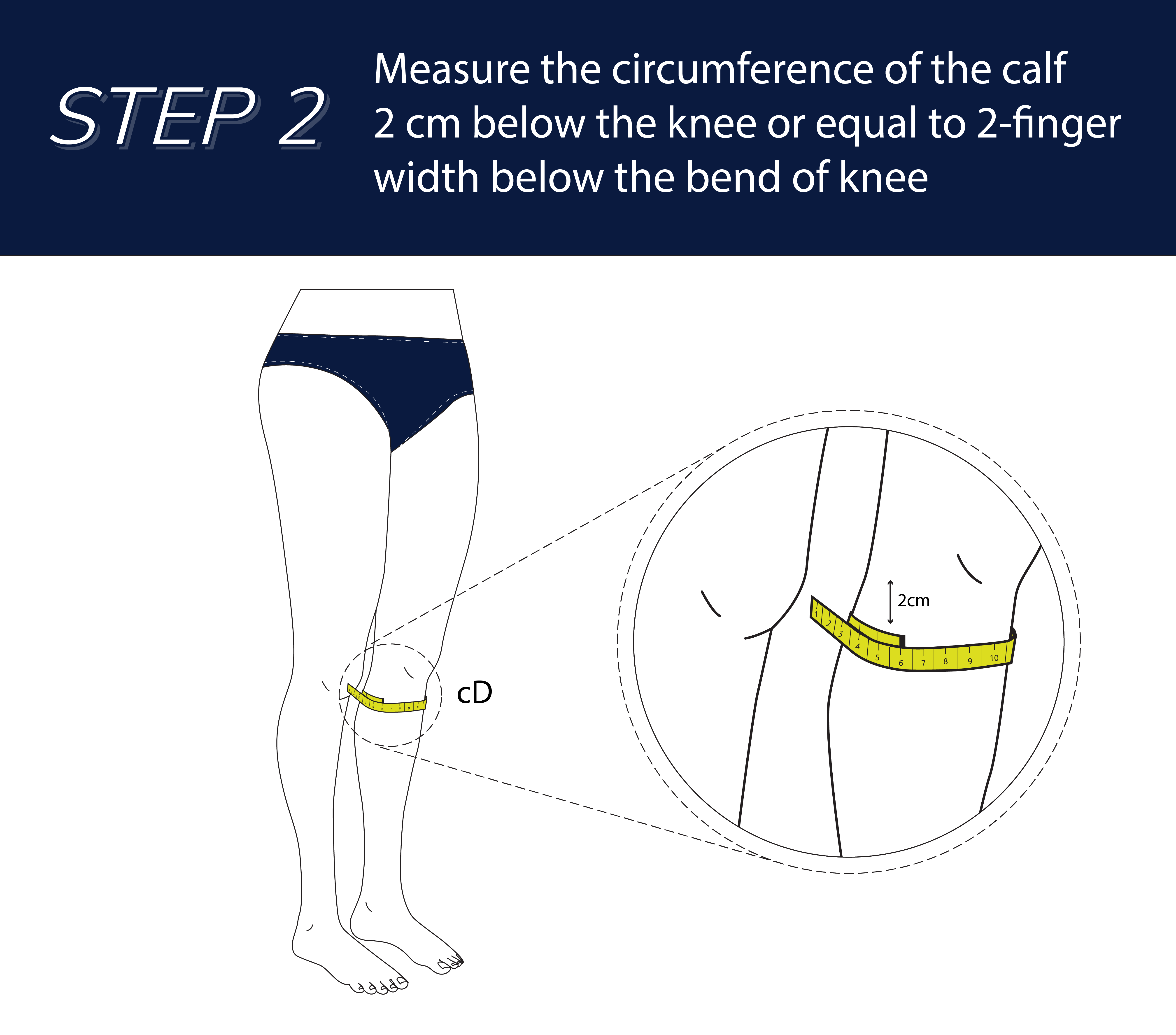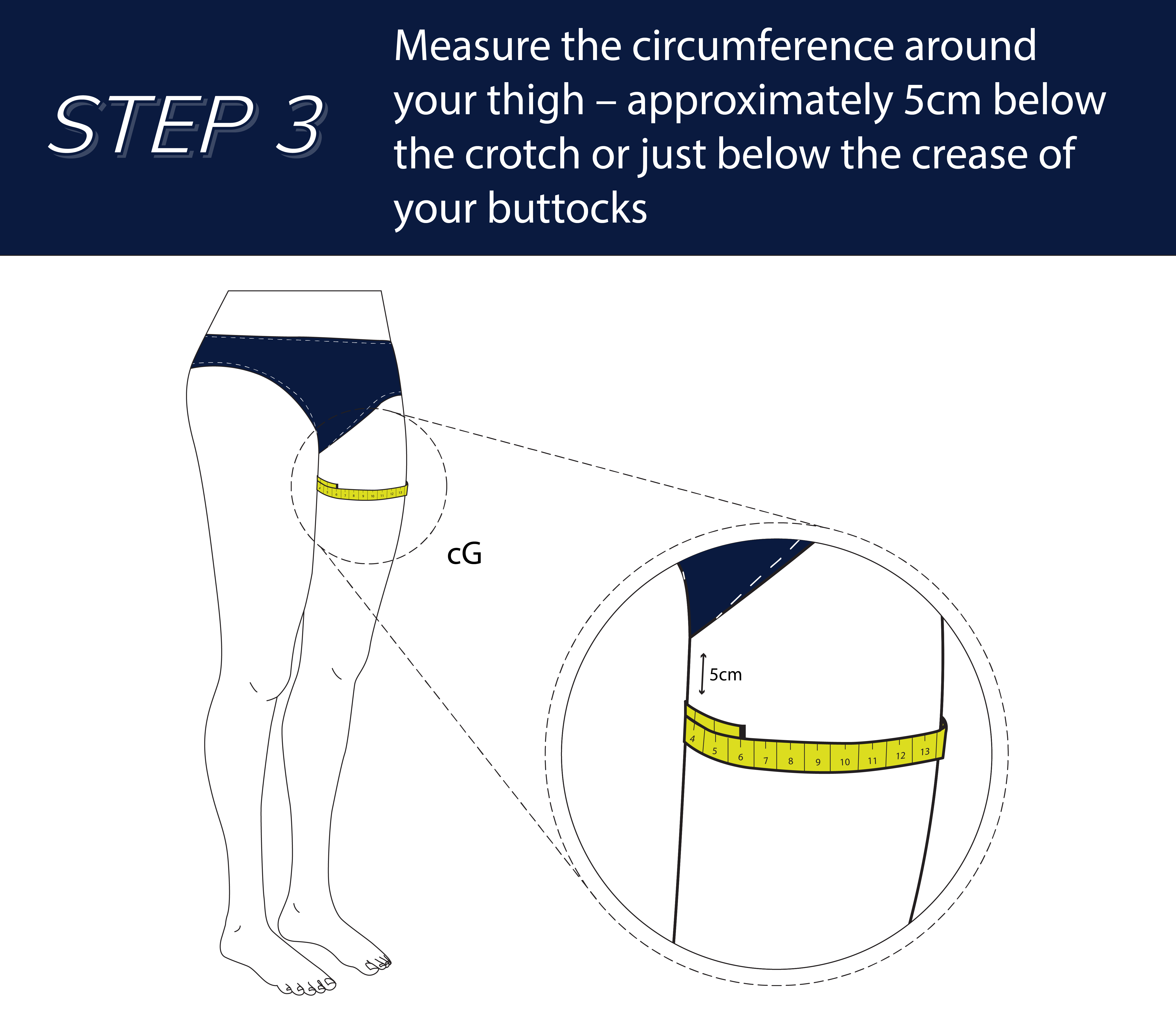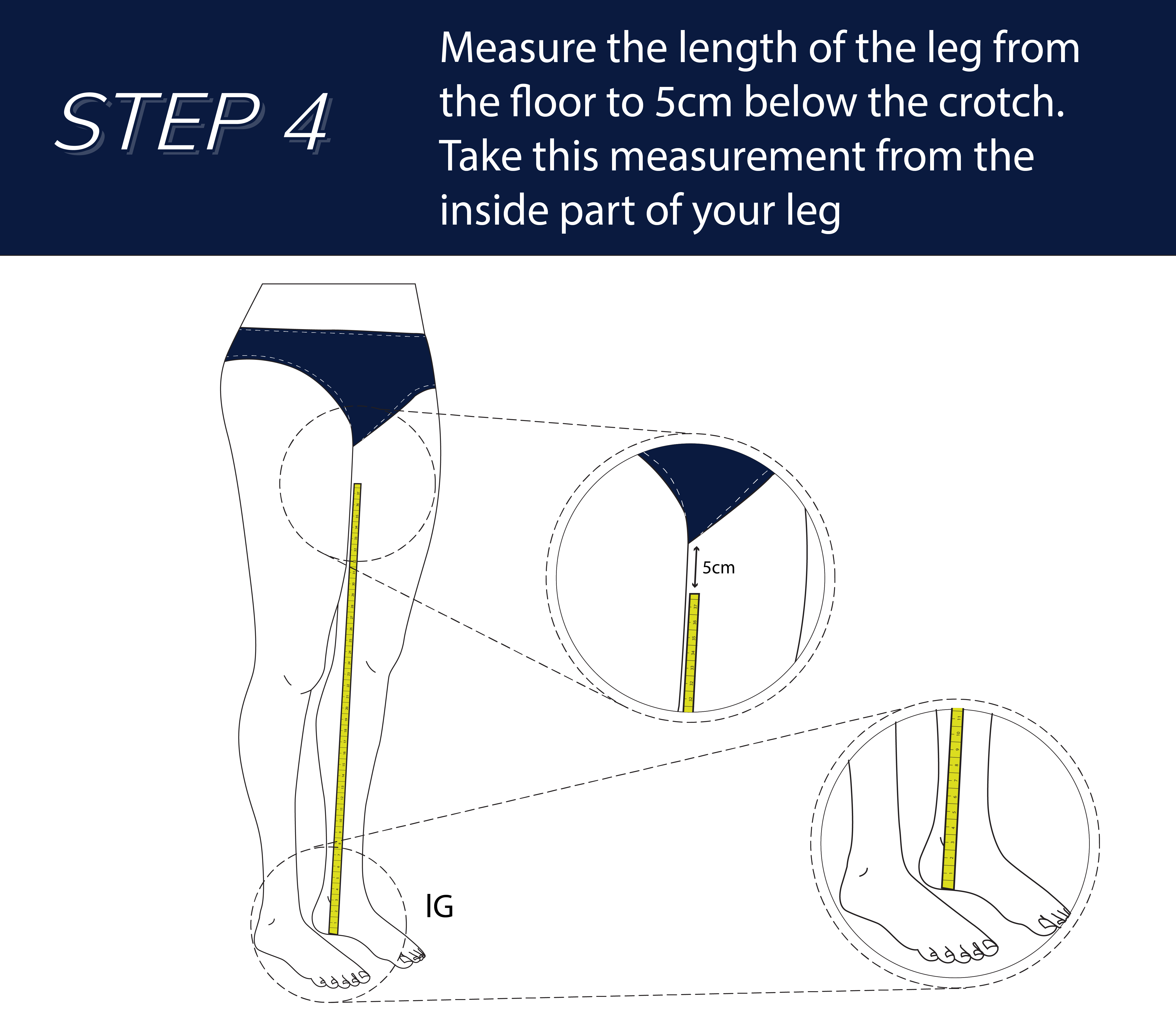 Size Chart: