Medical Compression Class 2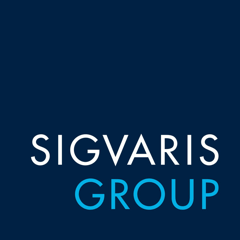 Class 2 Compression Stockings for Varicose Veins Produced under strict technical specifications, medical compression garments provide different levels of precise graduated compression. Your doctor will determine the right level for you, depending on the need and severity of your issue. Manufactured in Switzerland, all Sigvaris medical compression stockings are RAL certified. The RAL quality mark is the German standard for guaranteed medical benefits from compression products.
Class 2 Medical Compression (23 – 32 mmHg)
• Most Commonly Prescribed Compression Level
• Offers Firm Compression
• Relief For Heavily Fatigued Legs
• Relieves Symptoms Of Pronounced Varicose Veins
• Relieves Symptoms Of Severe Varicose Veins During Pregnancy
• Management Of Healed Venous Ulcers
What Are Class 2 Compression stockings?Class 2 compression stockings apply 23-32 mmHg of graduated pressure on the legs. Graduated compression means that the pressure is highest around the ankle and then this pressure steadily reduces going up the leg.
Medical compression stockings support the veins and assist them to function efficiently. It prevents the blood from pooling in the lower legs and improves blood flow back up towards the heart.
Class 2 compression stockings are sometimes also referred to as varicose vein stockings because this compression grade is most-commonly prescribed by doctors for the management of and to relieve the symptoms of varicose veins.
Medical Grade Class 2 Compression Stockings and Its Uses?
Medical grade class 2 compression stockings are designed to effectively manage the symptoms of and minimise the progression of venous diseases.
Class 2 Compression stockings are commonly prescribed by doctors for the following:

Relief from chronically painful, heavily fatigued legs

Relief from symptoms of pronounced varicose veins with swelling

Relief from symptoms of severe varicose veins during pregnancy

Post-surgical applications

Management of healed venous ulcers
How Does Class 2 Compression Stocking work?

Class 2 Compression stockings are not just tight socks! They are designed under strict technical specifications to provide precise graduated compression to your legs. The stockings are tightest around the ankle, and then this tightness gradually reduces going up the leg. This structure supports the veins and helps push the blood back up towards the heart. As compression stockings reduce strain on the veins, they also reduce the probability of developing any vein-related disorders.
How To Choose the Right Compression Level Stocking?
There are two types of compression garments. Adults in good health and who want to keep their legs healthy can wear support stockings which provide minimal compression. Medical stockings, on the other hand, are made with exact medical and technical standards to provide progressive compression. Before wearing medical compression stockings, be sure to check with your doctor. Based on your condition and the guidance given by your doctor, we at NovoMed can help you with various Sigvaris products. You can visit our website to learn more about compression levels and browse through the category depending on your ailment.
Frequently Asked Questions
What Strength Are Prescription Compression Stockings?
Prescription Compression stockings or medical compression stockings are available in different compression levels. Each level is designed to give a specific amount of graduated compression that is measured in mmHg or millimetres of mercury. 
Class 1 compression – 18 – 21 mmHg
Class 2 compression – 23 – 32 mmHg
Class 3 compression – 34 – 46 mmHg
Class 4 compression >49 mmHg 
Class 1 is usually safe to wear for everyone. It can also be worn as a preventive measure for those who are at a higher risk of developing venous conditions or suffer from mild symptoms such as pain and swelling. Class 2 and above should only be worn under the guidance of a doctor.
What mmHg Should Compression Socks Be?
mmHg specifies how much pressure the compression stockings provide. The strength of the compression socks should be as per the requirement of the condition and should be prescribed by your doctor. 
Who Should Not Wear Compression Stockings?
When a doctor prescribes you medical compression stockings, make sure that they are well informed about your medical history. While compression is safe for most people to wear, people suffering from certain conditions should use compression only under the supervision of a vein-specialist.
Some of these conditions are: 
Peripheral arterial disease

Congestive heart failure

Advanced peripheral neuropathy

Rheumatoid arthritis (RA)